トップページ >> English
Introducing the Cosmetic Importers Association of Japan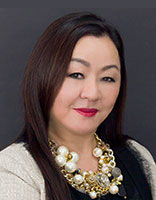 The Cosmetics Importers Association of Japan (CIAJ) was initially established more than 40 years ago in 1971 (formerly named Japan Cosmetic Importers Association). Since then, we have played an important role in order to respond quickly and appropriately to changes in our society, including the relaxation of cosmetics regulation and revisions to the Pharmaceutical Affairs Law.
During these last 10 years, in an environment of rapid social change, new categories of cosmetics have been created based upon lifestyle needs and innovation in ingredients, bringing about an increased variety in product forms. Change in the distribution sector, namely the growth of e-commerce has dramatically changed consumer behavior and the accompanying changes in the methods and platforms for advertising and marketing have been surprising in their speed and scope.
At the same time, appealing cosmetics are being imported into Japan from an increasing number of countries and Japan's imported cosmetic products market offers great promise and possibility.
My priority is to respond effectively to these changes and that more Japanese consumers may experience the dreams and new joys offered by imported cosmetics, and it is my hope that the imported cosmetics market will continue to expand in Japan.
Our association is the only association in Japan representing companies who import and sell imported cosmetics in Japan. We intend to make an impact in our environment in Japan by encouraging not only the advancement of the imported cosmetics sector but the healthy growth and prosperity of the entire Japanese cosmetics industry.
Saori Kanno, President
History
Our Association saw its beginnings in a group of 15 companies formed in 1960 to carry out requests for the formerly Ministry of International Trade and Industry(currently Ministry of Economy, Trade and Industry), one of them drawing up strategies for facilitating cosmetic imports into Japan. However, it was not actually established as a proper entity until 1971, when it was inaugurated as the Japan Cosmetic Importers Association, a body approved by the Ministry of International Trade and Industry under the Export and import Transaction Law (Law No.299, 1952) with the aim of achieving fair and workable quotas during the systemization of import quotas that was taking place at the time. Later, in April 1999, we became more independent so that we could opareta on a much wider scale in order to respond to a major shift in policy from one concentrating on exports to one that promoted imports as well as tremendous changes in economic conditions both at home and abroad. In line with this, we assumed our present name of Cosmetic Importers Association of Japan(CIAJ).
Objectives
The Cosmetic Importers Association of Japan aims to establish fair and orderly import procedures and conduct activities that produce benefits for all of its members in order to ensure sustained growth for the imported cosmetics industry. Another of its objectives is to facilitate communication and dissemination of knowledge among its members.
Organization Chart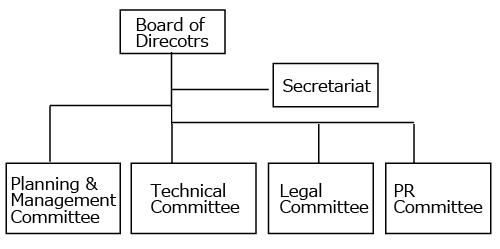 Principal Activities
Education of members with respect to transactions involved in the import of cosmetics and information sharing in this regard
Collecting information relating to the import of cosmetics, conducting various statistical analysis and provideing the results to members
Collecting information from related government offices and providing it to members
Submitting requests to related government offices
Communicating with related bodies in Japan and abroad and cooperating with them
Holding lecture meetings and seminars for the education of members
Providing information to consumers
Other Activities
The Board of Directors of the Cosmetic Importers Association of Japan is responsible for decision making with regard to the planning of activities and overall operation of the Association, Under it are four committees which carry out a wide range of different activities.
Committees and Their Functions
Planning and Management Committee

Advisory Committee to Board of Directors
Drawing up medium and long-term plans for Association
Planning of Association events

Technical Committee

Strategies for dealing with Pharmaceutical Affairs regulations
Submitting requests to related public offices
Policy making for and operation of Technical Section Meeting whose purpose is to provide information to members

Legal Committee

Strategies for dealing with regulations other than those of the Pharmaceutical Affairs regulations (intellectual property. environment and consumer protection ets.)
Planning and operation of Seminars.

PR Committee

Planning and conducting PR activities
Enhancing liaison with related government offices and other related bodies
Upgrading home page
Liaison with Related Government Offices and Other Related Bodies
The Association works closely together with related government offices and other related bodies in order to ensure that its activities are conducted smoothly.
Pharmaceutical and Medical Safety Bureau, Ministry of Health, Labour and Welfare
Manufacturing Industries Bureau, Ministry of Economy, Trade and Industry
Trade and Economic Cooperation Bureau, Ministry of Economy, Trade and Industry
Tokyo Metropolitan Institute of Public Health Office. Bureau of Public Health, Food and Pharmaceutical Quality Control Division
Customs and Tariff Bureau, Ministry of Finance
Fair Trade Commission
Japan Cosmetic Industry Association
Cosmetic Fair Trade Conference
Cosmetic Soap Fair Trade Conference
Japan Dentifrice Manufacturers' Association
Japan Soap and Detergent Association
Japan Hair Color Industry Association
Japan Permanent Waving Lotion Industry Association
Japan Bath Additive Industry Association
European Business Community, Cosmetics Committee
American Cahmber of Commerce in Japan, Toiletry, Cosmetics and Fragrance Committee
Society of Cosmetic Chemists Of Japan
Japan External Trade Organization
Japan Foreign Trade Council, Inc
Manufactured Imports Promotion Organization
Japan Shippers' Council
Holding of Lecture Meetings, Seminars and Technical Section Meetings
The Technical and Legal Committees are mainly responsible for the planning and organization of lecture meetings, seminars and Technical Section meetings. They provide opportunities for members to gain information in a timely manner and bring their knowledge up to date.
Examples of recent meeting themes
●Lecture meeting, seminars
- Specialties are invited to lecture on themes relevant to current needs -
Basic regulation on Cosmetic Import and Sales
GMP on Cosmetics
Regulations on Cosmetic Advertisement
Patent & Trade Mark
Pharmaceutical and Medical Devices Affairs Law on Cosmetics
Fair Competition Rules on Cosmetics
●Technical Section Meeting
- Their major purpose is to explain the practical aspects of Pharmaceutical and Medical Devices Affairs Law to supervising chemists -
Alternative method of animal testing
Renewal of marketing license and manufacturing license
ISO cosmetic Good Manufacturing Practice
Guideline of Cosmetic Fair Advertising Practice
Provision of Various Kinds of Information
The Association provides the latest information pertaining to regulations and other aspects of the import and sale of cosmetics in a timely manner through its home page and notices issued by its Secretariat.
Association Home Page
First set up in December 2000 and revised in March 2013, our home page is divided into two sections -a general section for consumers and non-member organizations and a section for members only.
The general section includes a profile of Association, a member list, the rules of Association and enquiry information.
The members section mainly contains the latest government office notices, communications from the Secretariat and information on forthcoming meetings and association events, and general reference link with frequently asked questions for your convenience.
We will contribute our efforts to upgrade and expand the content of our home page.
Membership Information
Eligibility
The members of the Cosmetic Importers Association of Japan comprise regular members and associate members. Eligibility for membership is as follows
A regular member has to be authorized to manufacture cosmetics or quasi-drug and/or market such imported cosmetics or quasi-drug under the Pharmaceutical and Medical Devices Affairs Law
A associate member has to be authorized as in

1. above, be considering obtaining such authorization or have specialist knowledge enabling them to give advice concerning the regular importing of cosmetics.
Benefits of membership
Membership of the Cosmetic Importers Association of Japan affords the following benefits:
Access to regulatory and other information relevant to the importing of cosmetics and the marketing of such imported cosmetics
Participation in lecture meetings, seminars and Techbical Section meetings and HP access (Member site) enables members to receive the latest information in a timely manner, enhances their knowledge and facilitates information exchange
Participation in General Assembly meetings and New Year gathering facilitate friendship, promote information exchange and expand network between members.
Membership Application Procedure
Fill in the prescribed application form and after signing it. send it with the required documents to the Secretariat at the address which appears below. Membership is granted once an application has been approved by the Board of Directors.
:
If you have any questions, please contact us
TEL:+81-3-5439-5320 Fax: +81-3-5439-5321 info@ciaj.gr.jp